by Robert Earl Houston
Where art thou? . . . (Genesis )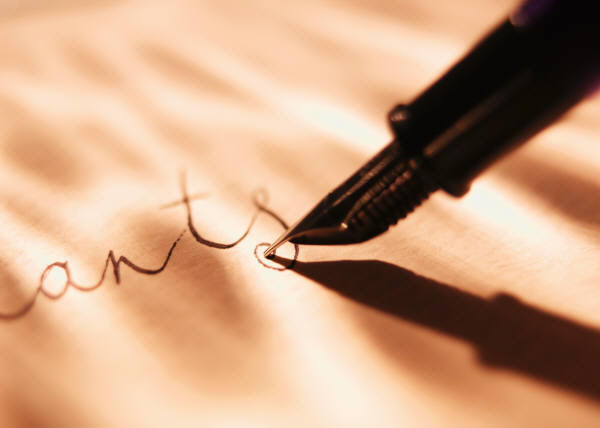 I've been "blogging" off and on for several years. Recently, I discovered a way to combine several of my enterprises, namely "Homegoing of the Saints" which puts a spotlight on those African-American pastors who go home to be with the Lord; the "Vacant Church List" which was the first listing for African-American Baptist pulpits online (and I've done it without charge or entry fee for years); and then I've put out several notices, etc. and developed a fairly strong following. Since being on WordPress since late last year, I'm approaching 250,000 visits. God be praised.
In recent years other pastors have been regularly blogging – H.B. Charles, Jr. has an excellent blog and leans heavily on preaching themes. Dwight McKissic has an excellent blog as well and he "gets after" Southern Baptist Convention issues and is one of the leading SBC bloggers.  Kip Banks, General Secretary of the Progressive National Baptist Convention recently started a blog and there are other brothers out there blogging – but to my knowledge, that number is less than 25. Shaun King's Shaun in the City is one of those mind-stretching blogs and he is very transparent in his church planting saga.
Where are the Black Pastoral Bloggers?
The purpose of this blog today is to encourage African-American Pastors to blog. Blogging is to participate in a form of social media that is more probative than a 140 word tweet or a quick flash on Facebook. It's not expensive – there are free sites available and many internet providers are available so you can personalize the site even more with your own name (which I recommend).
The diaspora of African-American pastors should be reflected in the blogosphere. Pastors who are in the rural parts of the nation, I believe, are just as significant in their struggles, triumphs, etc. as those who pastor mega-churches. Those pastors who came before us carried to the grave pieces of wit, wisdom and experience that I know would have been a blessing to this generation. You can participate.
I would love to post and re-post articles that I've discovered from those of African-American hue. I think that our experiences are just as real and profound as MacArthur, Stanley, Piper, Stetzer and others. Matter of fact, I ran a search for "best pastor blogs" and maybe 1 or 2 blogs of people of color were even mentioned.
It's because we have a story to tell that we're not telling. We have great minds, great talents, great experiences that should and need to be heard.
I'm not a mega pastor. My congregation (on roll) is around 700 members or so. We don't have one church in multiple locations. We have our issues like everyone else. But blogging for the pastor gives you a discipline in word construction, sentence structure, and analytical thinking that enhances your pulpit presentation. Trust me on that.
Just a word of warning – blog but don't vent. Never take to the national stage your local church issues. If "Sister Sally" is kicking your tail in business meeting, don't make her a national issue. If "Brother John" just cussed you out last week, don't make him a national celebrity. In other words, be careful what you blog about – if it's murky to you – it may leave room for a church member to misinterpret what you were trying to say.
I will make this promise to you – if you have a blog or know of a blog that will be helpful – I will make a link to it from my site – and if you have one, I hope you will do the same.
One final word – this is not to demean other races – that's not my purpose. My purpose in this fast-changing African-American led church, is to encourage pastors (not laypersons, not associates) but pastors to share their views.
YOUR COMMENTS ARE WELCOMED
by Robert Earl Houston
I want to lift up the names of preachers who have made an impact in my life. This is part one of a series. These are not in any particular order . . .
DR. E.V. HILL, LOS ANGELES, CALIFORNIA - Dr. Hill was one of my favorite pictures. He was one of the first black preachers on national television and his sermons were profound yet simple; elegant but practical. He preached for our state convention, the General Baptist Convention of the Northwest, for several years:

DR. DONALD LEE PARSON, CHICAGO, ILLINOIS - The first time I heard Dr. Parson, he was the guest evangelist for my home church in Portland, Oregon and from that first night, I was hooked. What a tremendous preacher and even now, some 35 years later, Dr. Parson remains not only a mentor, but a friend.
DR. ROBERT H. WILSON, SR., DALLAS, TEXAS – If you grew up in the National Baptist Convention of America, Inc., you had to know and meet Dr. Bob – Dr. Robt. H. Wilson, Sr., who brought the Foreign Mission Board into the millions of dollars of donations and was one of the premier preachers. Impeccably dressed, he was the style standard for many young pastors and preachers.

DR. E. EDWARD JONES, II, SHREVEPORT, LOUISIANA - I was a child when I first heard "The Tall Angel" Dr. Jones. I still remember his sermon "A Bridge Over Troubled Waters" and to hear him and know him was a privilege. He remembers everyone by name (still don't know how he does it) and don't let him snap those suspenders while preaching…

BISHOP T.D. JAKES, DALLAS, TEXAS – Bishop Jakes has changed black preaching forever.  What E.K. Bailey did for expository preaching, Bishop Jakes has done for a new style of preaching that mixes expository, extemporaneous and exegetical into a perfect blend of style and soul.
DR. A. LOUIS PATTERSON, HOUSTON, TEXAS – I am a sold-out A. Louis Patterson fan. Whenever he's in the area, I make it my business to hear the Prince of Preachers. I remember the first time I heard him, I was mesmerized by his theology and vocabulary skills. I met him personally when I served as his Facilitator during the Bishop College L.K. Williams Ministers Institute in his class on preaching. I've never been the same.

DR. R.A. WILLIAMS, JR., LOS ANGELES, CALIFORNIA – What I am as an expository preacher is the "fault" of this preacher. Dr. Williams, who I knew as a teenager, took preaching to a new level, mixed it with whooping (and he was the first to be non-apologetic for the craft) and blew my mind. For many years in Portland, at the St. Mark Baptist Church, he was the preacher we wanted to hear in Revival. 

DR. E.K. BAILEY, DALLAS, TEXAS – Dr. Bailey and I met in Portland, Oregon when he did revivals at the Morning Star Baptist Church and I went to the early years of his conference in Dallas (I plan to return soon). He embraced me as a young pastor and every time we ran into each other, he always wanted to know how was I doing. I was with him at the National Missionary Baptist Convention of America shortly before his passing and a picture of him and I is one of my most precious photographs. He is responsible for black expository preaching being the standard.

DR. MELVIN VON WADE, SR., LOS ANGELES, CALIFORNIA – Another one of the preachers that Dr. E.C. Wilder brought to Portland, Oregon. Manuscript Preachers love Melvin Wade because he has taught us that you can be expository, lyrical and poetic at the same time and still preach from a manuscript. 
DR. GARDNER CALVIN TAYLOR, NEW YORK CITY, NEW YORK – In my mind, no list is complete without the Dean of Preachers. I've met Dr. Taylor on several occasions and he is one of the greatest black preachers to have ever walked in the land. From his humble Louisiana roots – he never personified New York preaching, he created it; he set the standard for preaching and humility as a way to climb high. I'm glad that he saw his dream in Nashville – all four of the major National Baptist conventions come together not once, but once again in Atlanta.